Embedded and Enterprise Engineering Services
Tomorrow's solutions, today
Utilizing a wide range of capabilities, our highly experienced engineering team tackles your mission and safety-critical system, software, and electronic hardware challenges with proven technologies customized to meet your unique requirements. We specialize in enterprise and embedded hardware and software, supporting accelerated integration, automated testing, and meeting rigorous FAA and Department of Defense (DoD) standards
TES-i is a full-service firm, working with you from concept to requirements, through design, development, prototype, production, integration, and test to create the ideal solution on your timeline and budget.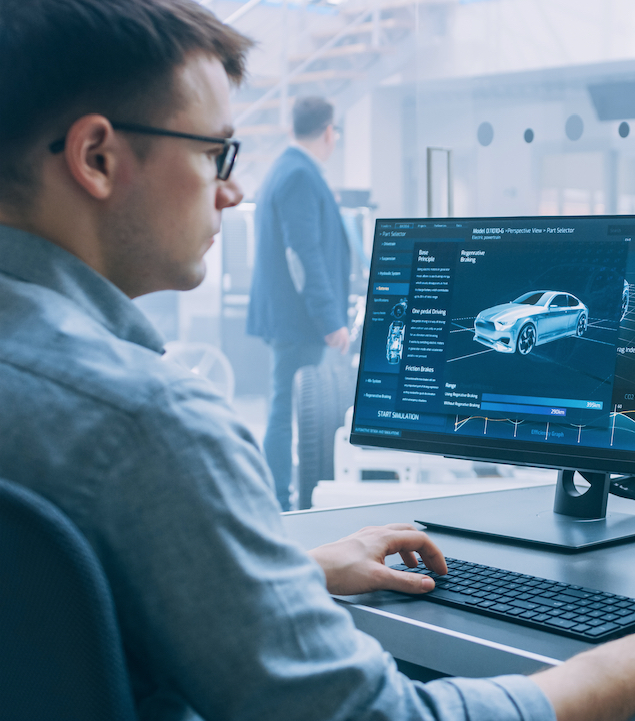 We believe in the power of partnership when developing the ideal solution for your needs. This begins with in-depth two-way information gathering where we learn about your needs and challenges and share our products, technologies, services, and capabilities. Even when the problem itself seems elusive, we dig deeper helping you discover the issue's cause and work with you to identify, develop, and integrate the ideal solution on time and on budget.
TES-i's considerable engineering capabilities span a variety of disciplines, allowing us to approach challenges from multiple angles for the most affordable and reliable solution. Our engineering services include systems, software, electronic hardware, verification and validation, prototyping, production, environmental testing, and automated test equipment.