Products and Technologies
Model-Based Systems Engineering
TES-i has been instrumental in disrupting the systems engineering industry. As founding members of the future airborne capability environment (FACE) consortium, TES-i supports our customers on FACE-compliant model-based systems engineering (MBSE) through our proprietary software engineering technologies such as TES-SAVi.
TES-SAVi focuses on systems architecture virtual integration (SAVi) through our innovative end-to-end unified life-cycle processes. This work is supported by our AWESUM® tool suite product line, support services, and training courses, all of which aim to reduce capability integration schedules, mitigate risk, and bring down costs. TES-SAVi is a FACE verification authority.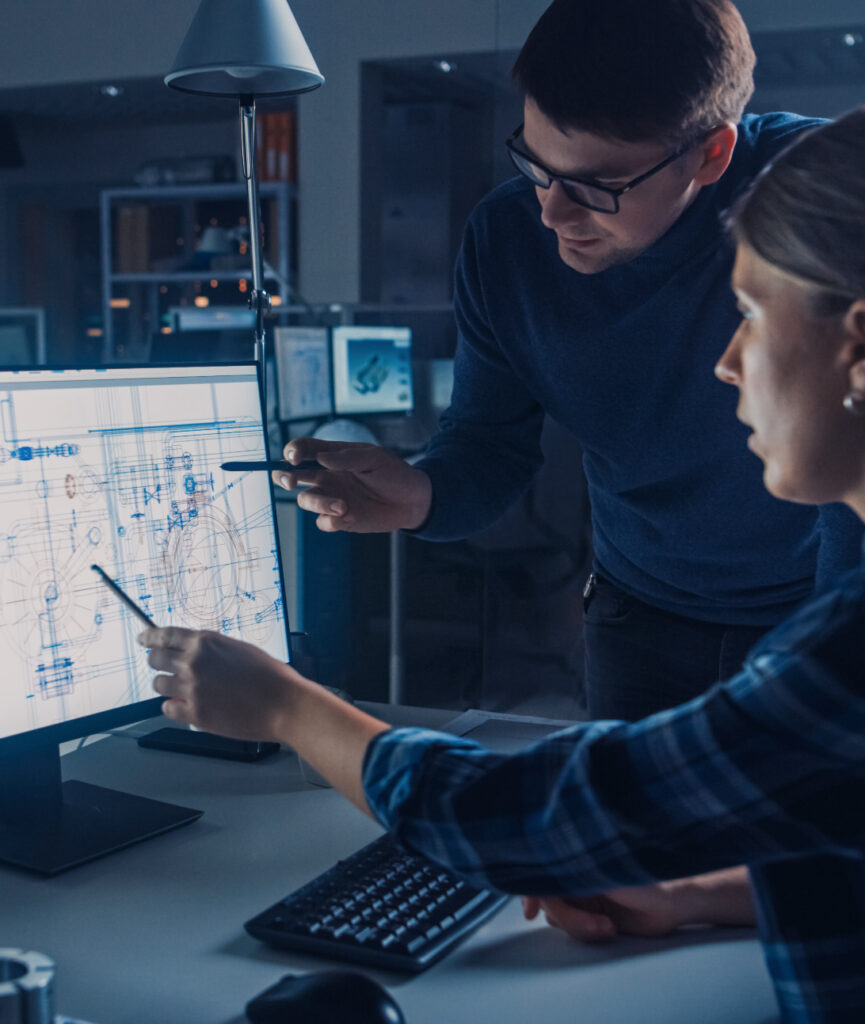 TES-i MODEL-BASED SYSTEMS ENGINEERING SOLUTIONS
TES-i AirWorthy Environment for Systems Unified Modeling (AWESUM®) is an end-to-end complete lifecycle toolset that fuses systems and software modeling and simulation (M&S) capabilities, modular open system architectures (MOSA), and device and sensor integration techniques into a single package to enable rapid design, development, verification, certification, and deployment of interoperable, platform portable, embedded mission-critical, and safety-critical avionic systems.
AWESUM® is TES-SAVi's MBSE lifecycle toolset, supporting system architecture and virtual integration of cyber-physical system (CPS) assets, and supporting evaluation of these platform assets through simulated mission rehearsals in a network-centric collaborative virtual environment. The result is an improved systems product.
TES-SAVi's FACE Architecture Modeling Environment (FAME™) is a complete end-to-end capability for composing FACE-candidate conformant-ready data models. FAME™ handles the complexities of large collections of entities and promotes rapid prototyping toward the end game of FACE conformance.
FAME™ supports the entire FACE data modeling process. This process includes import, modeling, editing, review, and export of FACE data models (*.face files); capability interface document (CID) documentation; and meta model conformance tests reports.
U.S. Army Improved Turbine Engine Program
TES-i developed data models, architectural concepts, and components for use in developing a common avionics-to-engine interface, including data modeling for general full authority digital engine controller (FADEC) interfaces to the avionics suite. The Army's intent was to have common reusable software for engine controllers that are FACE units of portability (UoPs) and that also meet airworthiness or security requirements unique to the Army. 
This work ensures that integration with respect to the avionics suites used by the Army is simplified and streamlined as engines are updated. It also ensures the data model for common engine information is complete. TES-i used the TES-SAVi AWESUM® model-based tool suite to develop and deliver these product efforts.
Designing solutions
Contact us today to learn how our open system architecture tools help solve your challenges with time and cost savings.