The Future Airborne Capability Environment
TES-i has been a part of the the Future Airborne Capability Environment (FACE™)development since the consortium's inception and several of our employees serve in key roles. TES-i's recognizes the innovative FACE Approach in satisfying the five Modular Open Systems Approach principles and has spearheaded the development of safety critical FACE conformant components.
FACE Verification Authority (VA) Services
TES-i's wholly owned subsidiary, TES-SAVi,  is an active sanctioned FACE VA and is responsible for conducting For-the-Record Verification tests and assessing Verification Evidence provided by a FACE Software Supplier. TES-i personnel work closely with the VA personnel to ensure success
FACE Engineering Services
TES is an agile full-service engineering company devoted to making innovating products that save you time so you can save more lives.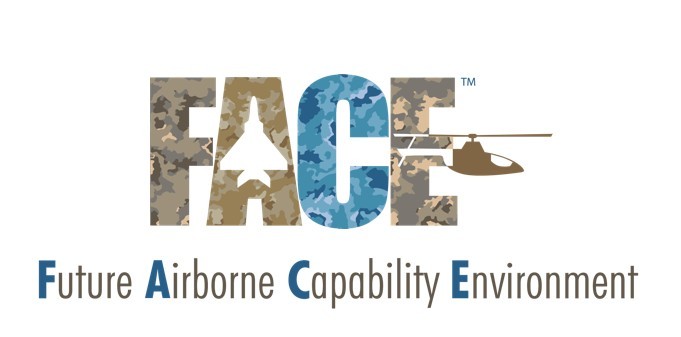 FACE Product Development Services
Need some help getting passed the on-ramp of FACE development?
The development and qualification of today's highly integrated aviation products remains complex. So too is the FACE Technical Standard, and the process to develop conformant portable FACE products. While the FACE Technical Standard represents a step forward for open portable applications (i.e., Units of Portability) representing better business practices, the Standard remains complex to understand, and FACE UoP's require a new way of developing.
Fortunately, TES-i, with over half decade of past performance, has extensive FACE product development experience, and are expert users of the premier FACE tool suite called AirWorthy Environment for Systems Unified Modeling (AWESUM®). AWESUM aids TES-i in producing FACE-aligned products that pass the Verification Process in a fraction of the time. Therefore we can provide you with FACE development services and provide products prepared to pass FACE Conformance. By leveraging AWESUM and the Model-Based Modular Open Systems Approach (MMOSA™) process, all proprietary data is kept confidential with all products produced being owned by our customers. Additionally, if needed, we can also support Airworthiness Qualification efforts of FACE products on specific target platforms – just ask.
Need a FACE Development Target?
TES-i produces TESseract, a FACE architecture ready processor. TESseract is a processor loaded with a FACE operating environment. There are two flavors available, a development box, and ruggedized version prepared for military integrations. This is the perfect compliment for the development of your FACE applications and the demonstrations of your FACE products to your Customers and their awaiting market. TESseract was first introduced to the Market at the FACE Army Technical Interchange Meeting (FACE Army TIM) on 2 February 2016.
TESseract (our "FACE architecture in a Box") is a scalable solution for rugged, flight capable UAS computers featuring the VITA 74 Small Form Factor (VNX) architecture and technologies. TESseract, loaded with TES-SAVi's FACE architecture libraries, is prepared to support a wide-range of Military avionics needs. No other product provides all of these features, nothing comes close.
TESseract is designed to work standalone or within a triple redundant system, this processing center gives the user two QorIQ PowerPC based processors, a next generation communications card, and a host of avionics I/O; all in a package 1/3rd the weight and size of today's standard 3U-VPX chassis. Wide- range input power supplies, a fully sealed conduction cooled chassis, and MIL-STD-810G based environmentals provide a rugged platform for embedded processing, able to operate in the most extreme UAS environments. Extensive use of optical interfaces ensures EMI protection of high-speed communications buses, as well as PCIe based shared memory rings between multiple VNX chassis. Through the selection of configurable I/O and MiniPCIe connection points, the system provides an array of serial, discrete, MIL-STD-1553, and other data bus interfaces, as well as options for embedded IMU, EGI, and differential GPS functionality. The TESseract VNXx4 is the first in a line of expanding systems which can shrink or grow as needs change, from a small 2 card system, to a fully redundant 8 slot solution.